Employment Opportunities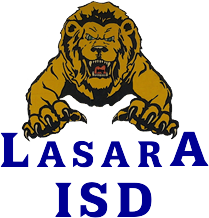 is now accepting applications
for the 2018 – 2019 School Year
Please visit the Region One Education Service Center for a listing of current vacancies.
PROFESSIONAL VACANCIES
PARAPROFESSIONAL/AUXILIARY VACANCIES
Application Procedures must meet District qualifications and District will accept outside applicants.
• T E A Recognized District
• Low Teacher / Pupil Ratio
• Positive Small School Environment
• Compensation Compatible To Other Valley Districts
• Will Accept Transfer Students for District Employees
• Bonus Amounts for Recognized or Exemplary Ratings
• State Identified Science, Math, Technology and Engineering Academy
If interested contact:
Lasara I.S.D.
Personnel Office
P.O. Box 57
Lasara, TX 78561
956-642-3598

"Equal Opportunity Employer"
---
DOWNLOADS
Substitute Teacher Application
---
*These applications can be filled out electronically and printed.
You will not be able to save the document(s) with Acrobat Reader.


Last updated: August 10, 2017